Walt Dropo
---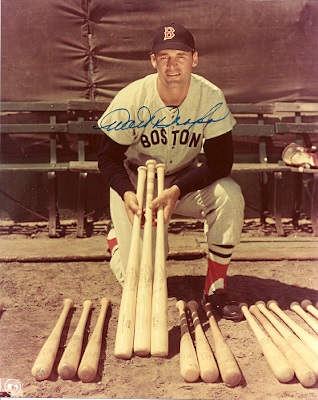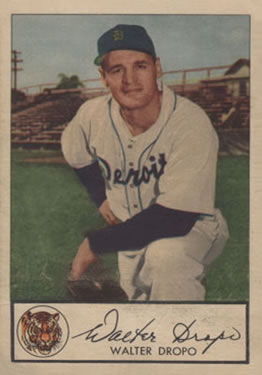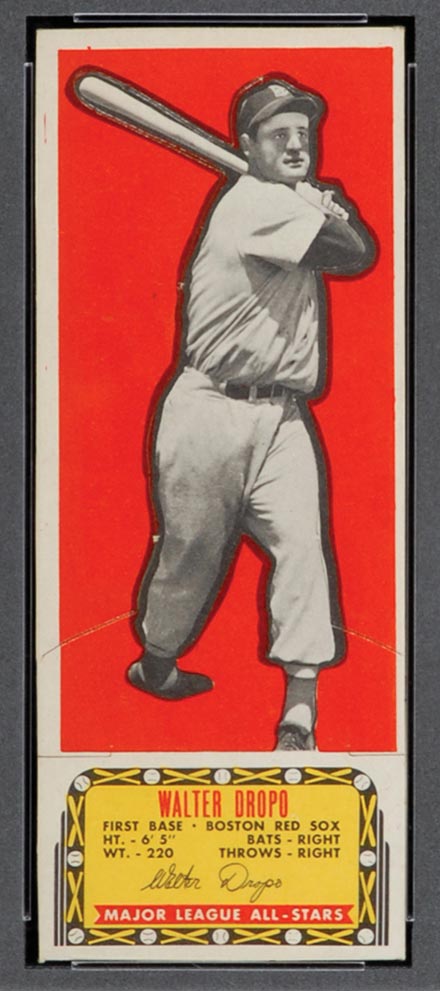 Nominated by: Chris Tripler
---
---
---
Why did Chris Tripler nominate Walt Dropo for the HOM?
---
I've thought about it for awhile, and I'm going to nominate WALT DROPO as my HOMer.
* born in Connecticut like me.
* went to and graduated in high school like me
* went to and graduated from UConn like me
* played for my favorite team, the Red Sox
* he had a heck of a career but not HOF worthy, beating out Whitey Ford for ROY is pretty nice though
* I was a teammate of his daughter's on the local masters swim team
* I was given cards directly from his collection
* He lived in the North Shore like me...
I'm actually surprised it took me this long to find my HOMer... I now have a binder dedicated to his cards.
---
---
OBC: A Tradition of Excellence since 1991
Old Baseball Cards (OBC), copyright © 1991 -
Unauthorized use of the material contained
on this page is strictly prohibited.