Jim Gentile
---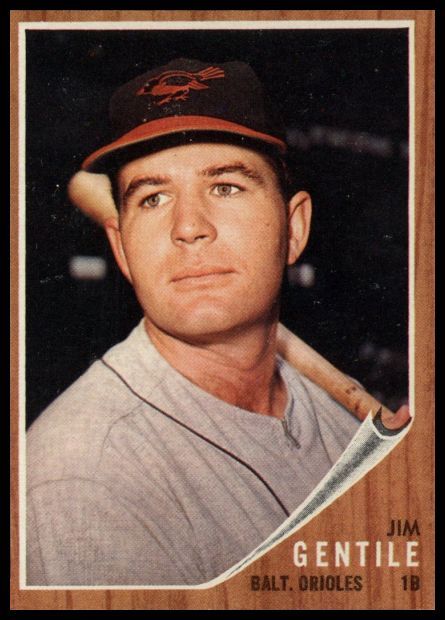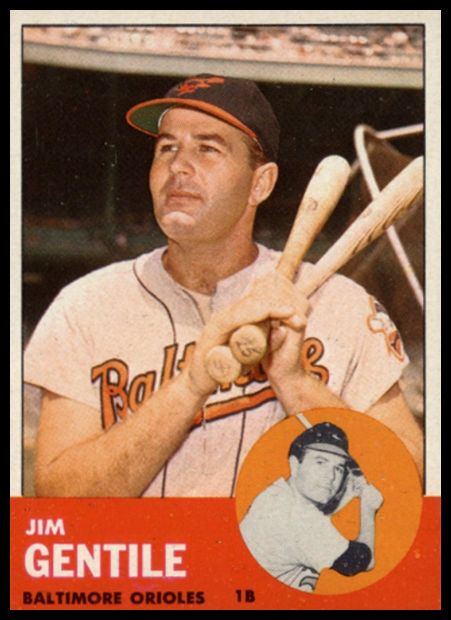 Nominated by: Ed Schott
---
---
---
Why did Ed Schott nominate Jim Gentile for the HOM?
---
My Dad said Don't ever act like that #4 guy playing 1st base" Had to be 1963 at Baltimores Memorial Stadium I was 6. But I liked him and his intensity and he hit left handed as did I. Later when I got back into cards there was just something about him that still struck a chord. I met him a few times and got autos ..A perfect handsome even at 75 gentleman. He remarked in a meet and greet for fans at OPACY: "I have one regret and that's."I should have controlled my temper. I would have been a much better ballplayer"
---
---
OBC: A Tradition of Excellence since 1991
Old Baseball Cards (OBC), copyright © 1991 -
Unauthorized use of the material contained
on this page is strictly prohibited.