Virgil Trucks
---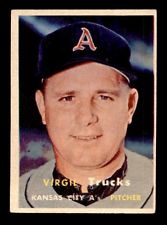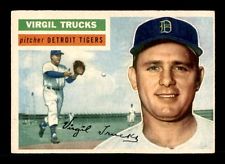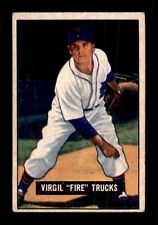 Nominated by: Jimi Thayer
---
---
---
Why did Jimi Thayer nominate Virgil Trucks for the HOM?
---
2X All-Star (1949, 1954) 2X World Series champion (1945, 1960) MLB strikeout leader (1949) Trucks missed two seasons due to military service in World War II and was discharged from the Navy less than two weeks before his start in the second game of the 1945 World Series. Because of the circumstances, the leagues waived the rule requiring players to have been on the team's roster by September 1 to qualify for post-season play. He defeated the Cubs in that game. The only other pitcher to win a post-season game without winning a regular season game is Chris Carpenter of the 2012 St. Louis Cardinals. In 1952, despite a 5 - 19 record, Trucks became just the third major league pitcher to hurl two no-hitters in one season (two others have since matched the feat). Trucks was the uncle of Butch Trucks, a founding member of the Allman Brothers Band. He also lived to be 95 years old! In addition, I plan on adding a Virgil Trucks player want list shortly and right now I don't think I own a single card! This can't be too hard to complete right? :)
---
---
OBC: A Tradition of Excellence since 1991
Old Baseball Cards (OBC), copyright © 1991 -
Unauthorized use of the material contained
on this page is strictly prohibited.