Keith Hernandez
---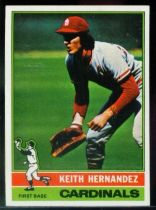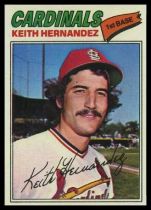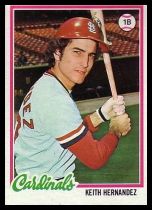 Nominated by: Shawn Smart
---
---
---
Why did Shawn Smart nominate Keith Hernandez for the HOM?
---
Hernandez was a five-time All-Star who shared the 1979 NL MVP award, and won two World Series titles, one each with the Cardinals and Mets. He received Gold Glove awards in eleven consecutive seasons, the most by any first baseman in baseball history. He is now part of the best broadcast team in baseball. And he was on Seinfeld!
---
---
OBC: A Tradition of Excellence since 1991
Old Baseball Cards (OBC), copyright © 1991 -
Unauthorized use of the material contained
on this page is strictly prohibited.