Joe Nuxhall
---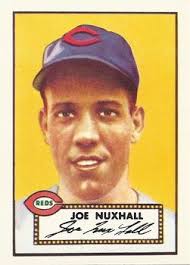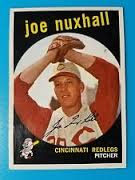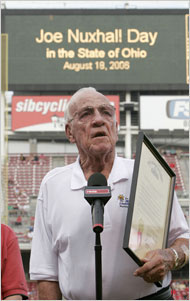 Nominated by: Wes Shepard
---
---
---
Why did Wes Shepard nominate Joe Nuxhall for the HOM?
---
I grew up listening to Joe Nuxhall calling Cincinnati Reds games. He was half the reason I prefer to listen to games instead of watching on television. His record is unbreakable. It will likely stand until the apocalypse is over. Youngest player to pitch in a major league game, 15 years old during WWII in 1944. He went the distance.
---
---
OBC: A Tradition of Excellence since 1991
Old Baseball Cards (OBC), copyright © 1991 -
Unauthorized use of the material contained
on this page is strictly prohibited.