Jimmy Wynn
---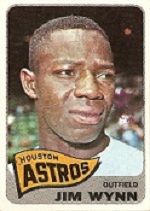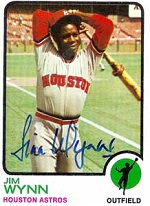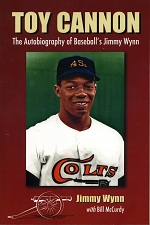 Nominated by: Andy Huntoon
---
---
---
Why did Andy Huntoon nominate Jimmy Wynn for the HOM?
---
So why did I pick Jim Wynn as my HOMer? Well, I'd never heard of him until I decided to try and complete the 1969 Deckle Edge set. Then I found out he was a short print and after I picked him up I was fascinated with him. Why did they make a card of this guy and then pull it for Hoyt Wilhelm? Well, I then started noticing that Jimmy was in a lot of the oddball sets from the 60's and 70's and I was always excited to get another one of his cards. So I decided to read up on him and found out he was actually a pretty good hitter and a big star in Houston. They even retired his number. So now I find myself excited whenever I see a Jim Wynn card. I figured he should be my HOMer since I find him to be so cool.
---
---
OBC: A Tradition of Excellence since 1991
Old Baseball Cards (OBC), copyright © 1991 -
Unauthorized use of the material contained
on this page is strictly prohibited.